China USA Taiwan issue: The US House Speaker Nancy Pelosi's visited Taiwan island on August 2. China had earlier objected to US regarding her visit to Taiwan. China said that if Nancy Pelosi visited Taiwan, then US will have to pay the consequences. But despite the warning from China, Nancy Pelosi visited Taiwan on 2nd August. According to Taiwan's defence ministry, 27 Chinese fighter jets entered its air defence zone protesting against Nancy Pelosi's visit. Click here to Join telegram study group →
Important Links
What is the China USA Taiwan issue?
China considers Taiwan to be a part of its territory whereas Taiwan considers itself to be a self-independent nation.
Taiwan is a very important nation for the world as it is leading hub for computer chips. It accounts for over 50% of the world market related to computer chips. If China gets control over Taiwan, then it could be a major force related to technology in the world. A single Taiwanese company – the Taiwan Semiconductor Manufacturing Company or TSMC – has over half of the world's market.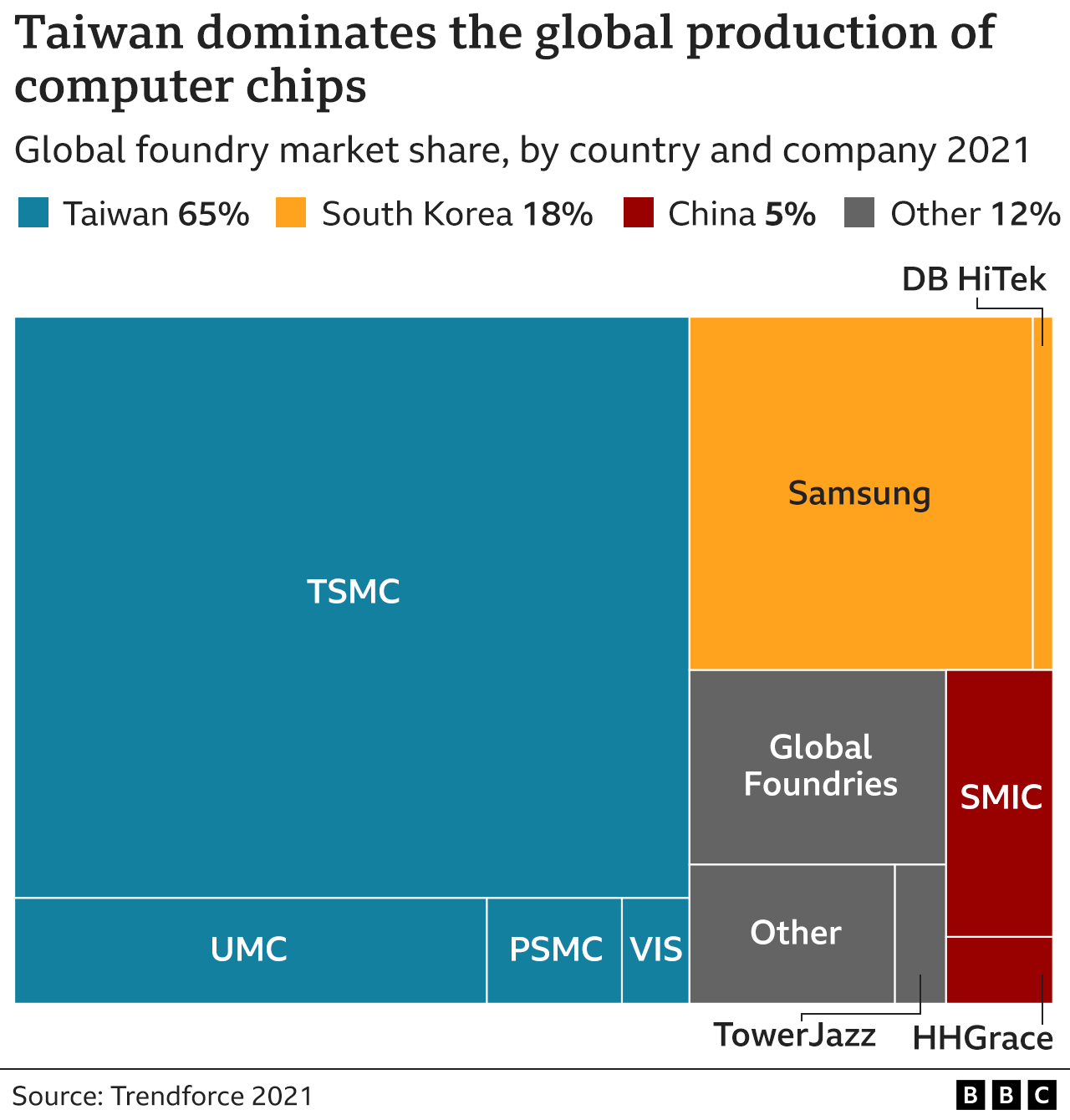 Taiwan
Taiwan is an island, roughly 100 miles from the coast of south east China.
Historical sources suggest that the island first came under full Chinese control in the 17th Century when the Qing dynasty began administering it. Then, in 1895, they gave up the island to Japan after losing the first Sino Japanese war.
China took the island again in 1945 after Japan lost World War Two. But a civil war erupted in mainland China between nationalist government forces led by Chiang Kai-shek and Mao Zedong's Communist Party. The communists won in 1949 and took control in Beijing.
Chiang Kai-shek and what was left of the nationalist party – known as the Kuomintang – fled to Taiwan, where they ruled for the next several decades.
China points to this history to say that Taiwan was originally a Chinese province. But the Taiwanese point to the same history to argue that they were never part of the modern Chinese state that was first formed after the revolution in 1911 – or the People's Republic of China that was established under Mao in 1949.
Currently, only 13 countries (plus the Vatican) recognise Taiwan as a sovereign country. China exerts considerable diplomatic pressure on other countries not to recognise Taiwan, or to do anything which implies recognition.
Why is China objecting US?
China thinks that the presence of US in Taiwan may create conditions against it. The visit of Nancy Pelosi may create some unfavorable conditions for China and may ruin China's dream of consolidating Taiwan into Chinese mainland. There is also fear in US and other countries that China may take back Taiwan by force in the same way as Russia invaded Ukraine.
Related Posts