In the Commonwealth Games, the women's fours lawn bowls team of Nayanmoni Saikia, Pinki, Lovely Choubey and Rupa Rani Tirkey, scripted history as they won a gold medal by defeating South Africa in the finals. This is India's first medal in the sport.
What is lawn bowling?
In lawn bowling, the team has to get the bowl (the ball) closest to a target, which is known as the jack. The game can be played in singles, pairs, triples, and fours competitions. "The bowler stands on the mat and rolls their bowl towards the jack and when the game is played in singles, there is no limit to the ends, whoever secures 21 points first will be declared the winner.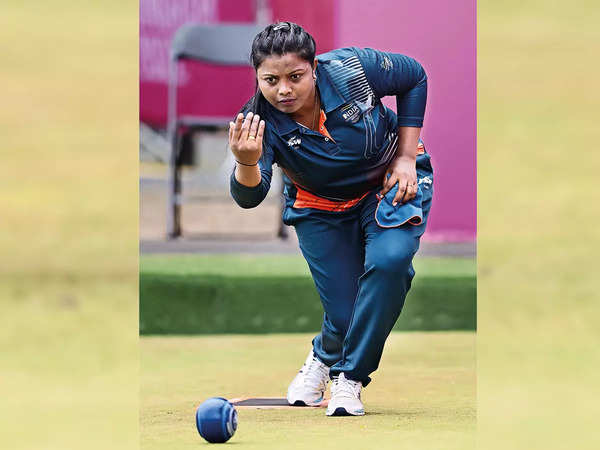 End point in the game is called the jack, so if your balls are closer to the jack, then you get a point. The jack is not fixed. It depends on the player, sometimes the player takes it ahead, sometimes it goes in the ditch, if it goes out of the ground then it is brought back.
Players stand on the mat and roll the bowl (the biased balls with which the game is played, and which are heavier to one side so that they move in a curved path) towards the jack. In fours events, each team member gets two bowls per round. Each round is called an end.