On 12 May, Finland declared its intention of joining the North Atlantic Treaty Organisation (NATO). This comes amid the ongoing Russian invasion of Ukraine.
Why Finland wants to join NATO?
Finland shares 1,340 km (830 mi) long boundary with Russia. Due to the invasion of Russia over Ukraine, Finland fears the same could happen with it. NATO membership would strengthen the country's security and defence system.
According to a public poll conducted by Finnish broadcaster YLE, 76 per cent of Finns favour joining the alliance. Earlier the support percentage was only 25 per cent. This shows the condition has changed a lot after Russian invasion of Ukraine.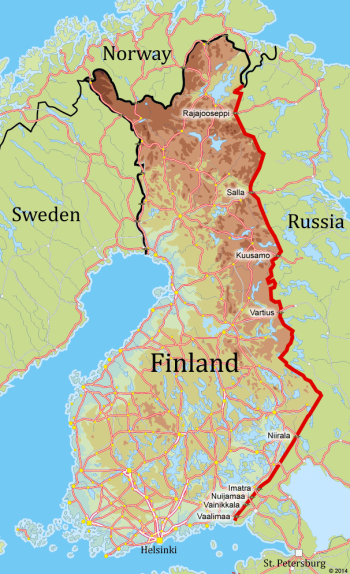 Being a member of NATO will give the nations a security guarantee under the alliance's "Article 5" on collective defence. The article essentially guarantees a military response and protection by NATO countries if any member of the organisation comes under attack.
Background
The Soviet Union had invaded Finland in late 1939 and captured 10 per cent of their territory. Finland adopted to stay non-aligned during the cold war years. However, insecurities started growing since Russia annexed Crimea in 2014.
What Russia said?
Russia's foreign ministry has said that they will be forced to take military steps if the membership materialises and said that Finland should "be aware of its responsibility and the consequences of such a move".
What the US said?
The US stated that it was ready to provide any defence support or address concerns that might arise till the membership becomes official.
Will Sweden also join NATO?
Sweden is likely to apply for a membership after Finland's final decision. If Finland joins, Sweden will be the only Nordic non-member of NATO.
What is NATO?
The North Atlantic Treaty Organization, also called the North Atlantic Alliance, is an intergovernmental military alliance between 30 member states – 28 European states, the United States, and Canada. It was founded on 4 April 1949 and is headquartered at Brussels, Belgium. Members agree to help each other if any country attack them.